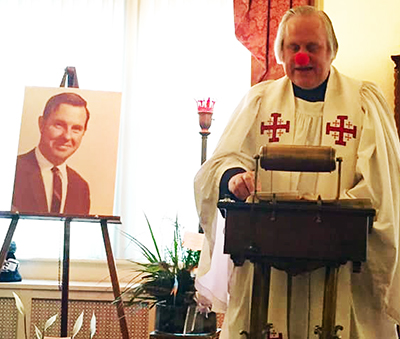 Father Mark wears a clown nose
"A lovely man. I'm so sorry for this sudden loss. Echoing my brother, Thom Moore, Rev. Chattin was very kind to my family, and on the occasion of my father's funeral (on April 2, 2016), he kindly offered his blessing. Being a professional circus clown, I brought a red nose to the service, and the Reverend asked to wear it in honor of my wonderful Dad and to bring a sense of lovely whimsy to his service, which Dad would've loved." -- Sara Toby Moore, daughter of William Moore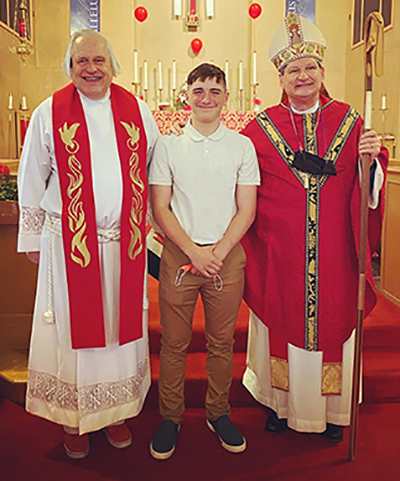 His last Pentecost, when Bishop Stokes confirmed Andrew Woolford
"... a wonderful person and faithful and loving priest. His death is a tremendous loss to Holy Trinity, St. Bartholomew's and our diocesan family. May he rest in peace and be raised in glory." -- the Rt. Rev. William H. Stokes, Bishop of New Jersey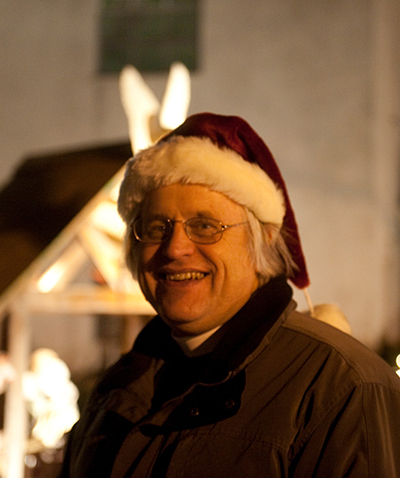 Photo by David Emert
"When it came to Christmas, and especially decorating for Christmas, Mark Chattin was a perfectionist. Why else would he and I be replacing a string of lights over the church door in the dark, in freezing rain, and standing on a metal ladder? And why would they be up later than anywhere else?" -- Al Heavens, Holy Trinity Vestry
A youthful Father Mark is dwarfed by a piece of demolition equipment as the old rectory is razed to create the Labyrinth and plaza at the entrance to the church. He was an innovator who embraced necessary change.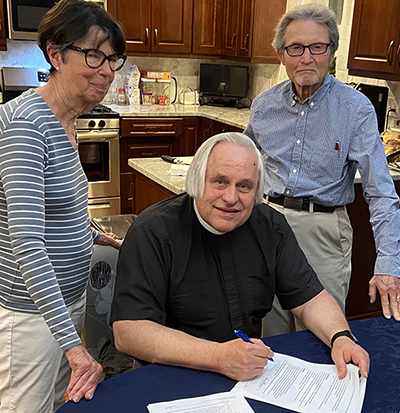 The signing of the affiliation agreement between Holy Trinity and St. Bartholomew's on May 31, 2022
"We were just starting to fall in love with our new priest. We will miss Fr. Mark immensely." -- Lin Williams, Junior Warden, St. Bartholomew's Church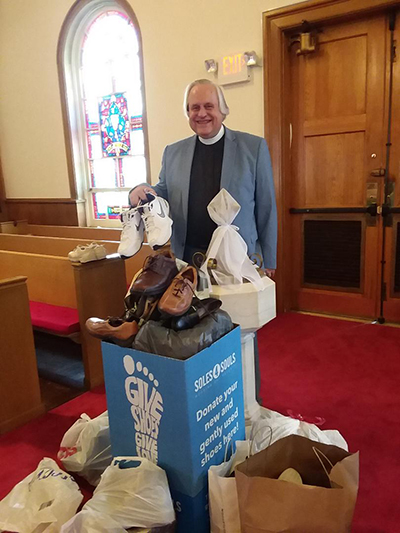 If there was a need, Father Mark would figure out a way to meet it. This is the Soles 4 Soles collection that turns old shoes into usable ones for those who need them.