"We Need the Holy Spirit to Infect Us"

Well, here we are, 2 1/2 months into shelter-in-place orders, social distancing, and economic shutdown. Our society has become infected with the Coronavirus. The pandemic has changed everything. This infection deals in illness and death.
In the U.S., tens of thousands have died, and well over a million-and-a-half have been sickened. Fear and grief abound. Our society has been here before with past pandemics, and we always emerged from them safer, stronger, and healthier. While businesses have begun to reopen, we are advised to stay the course – to have patience and forbearance.
But how?
One way is to trust in our faith in God and to deepen that faith. These hours at home give us moments to read our Bibles and Prayer Book, to tune into the Sunday services, to participate in online Bible study, to join in the virtual coffee hours, to pray Morning and Evening Prayer from the Prayer Book, as well as the other devotions found there. In this way, our souls will be inspired and comforted by the presence of Jesus in our lives. The deathly infection of the Coronavirus will pass, and we will be reunited once again.
We don't have to just depend on ourselves ... May 31 is Pentecost Sunday, when we celebrate God the Holy Spirit. We are surrounded by the Holy Spirit like the air we breathe. It's always there. What we need is for the Holy Spirit to infect us. This is an infection of love and life that inspires us to go forth into the world as Jesus' disciples.
Stay In Touch
Please remain in contact with the church at 856-858-0491 or email at holytrinity1@verizon.net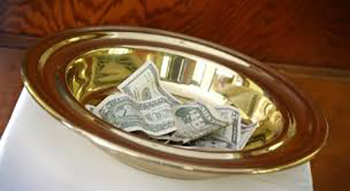 Online Giving
Please don't forgot to keep up with your pledge. Bills still need to be paid. You can give electronically. Click here
Good Book Club
The Good Book Club is under way and will continue through Pentecost Sunday with the reading of the Gospel of Matthew.
The book for this study titled "A Journey With Matthew" can be purchased through the Forward Movement, and the list of daily readings is here.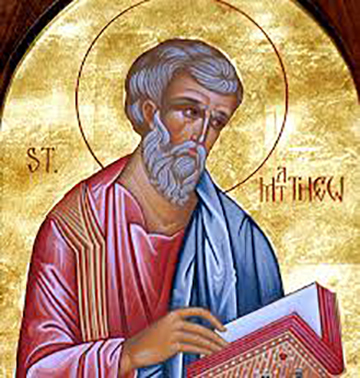 We'll continue our discussions Sunday, May 31 at 11:15 a.m., with this reflection.
You may join the group either by phone using our conference line (856-861-3864 – PIN 924 821), or by Zoom.
If you would like to join using Zoom, please email the church office at holytrinity1@verizon.net so that we can add you to the invitation.
Check out what resources are available online to help us on our journey during the pandemic.
A new series on the Way of Love is available here
from the Episcopal Church.